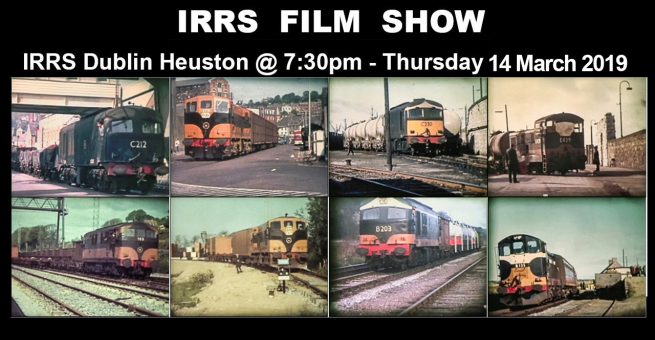 IRRS Archive Film Shows (11/03/19) and (14/03/19)
There are two IRRS Film Shows this week. Tonight in Cork (Monday 11 March 2019) and Thursday in Dublin (14 March 2019). Both shows feature archival films of Irish railways during the 1960s and 1970s as recorded by the late IRRS filmmakers Joe St Leger and Tony Price.
Film show in Cork takes place at 8pm at Brú Columbanus, Cardinal Way, Cork City, and features archive films of the former railway lines to Loughrea, Youghal, Ballinacourty and the 'North Kerry' (Tralee-Limerick).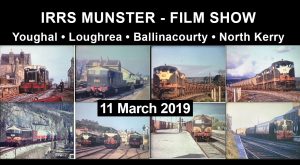 Film show in Dublin takes place at 7:30pm at IRRS HQ, Heuston Station, Dublin City, and features the former goods and freight workings within Cork City during the 1960s and 1970s, as well as the Dublin and South Eastern line between Dublin and Rosslare. The show will also feature Tony Price's earliest films taken on the lifting-trains on the Navan Branch in 1964, as well as the closed lines between Mallow-Waterford and Fethard-Clonmel.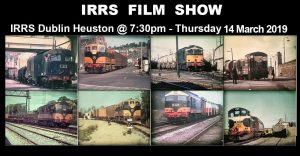 See programme area listing for Dublin and Cork for further details of the venues and other IRRS Meetings for 2019.
Please follow and like us: