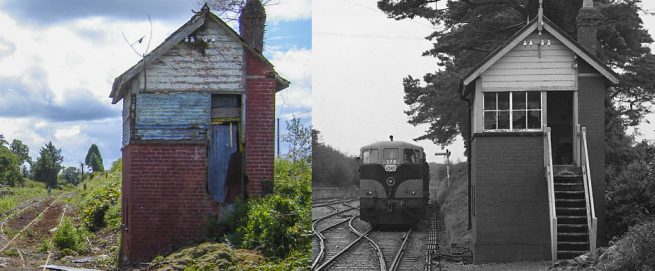 "Burma Road" Claremorris-Sligo (Archive Photo-feature)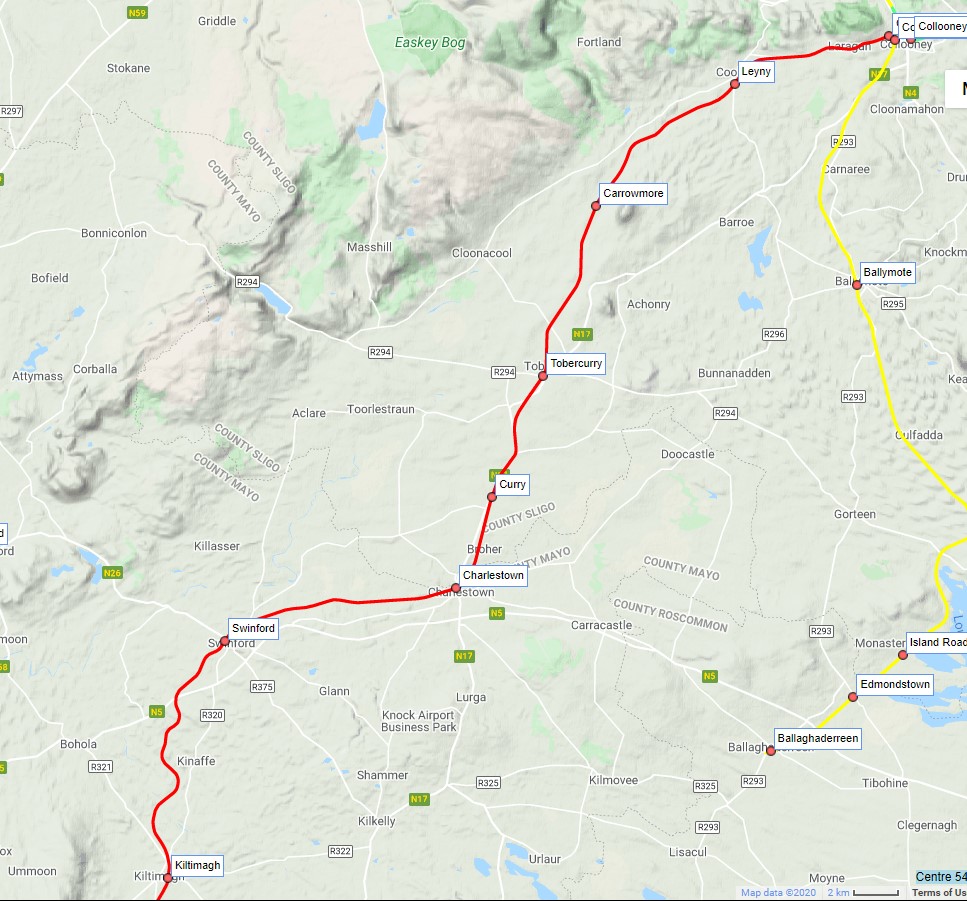 May 1976 saw the last 'train' (the weed-sprayer) to operate over the whole line, which was followed by an inspectior-car trip in 1981. In 1988, a special train operated on the southern section from Claremorris to Kiltimagh to deposit two carriages there for a heritage and craft museum. This was the last occasion a train entered onto the "Burma Road" and since then the rusty rails has been the domain of only road/rail excavators, these vehicles assisting in maintaining the 'right-of-way' along the disused track.
My photos below are complemented by images from the archives of the Irish Railway Record Society and highlight some of the locations on the line. More of these archive photos are available to view to Society members on the IRRS Photo-archive site (Flickr).
1) Kiltimagh
2) Esker Ridge
3) Swinford
4) Charlestown
4) Curry
5) Tobercurry
2) Carrowmore
---
This archive photo-feature has been compiled by Ciarán Cooney, Hon Photographic Archivist of the Irish Railway Record Society's library and archives at Heuston Station, Dublin. Further images from the Society's collection can be found on the IRRS's Photographic Archive. IRRS Membership can be obtained online via the Membership Page.