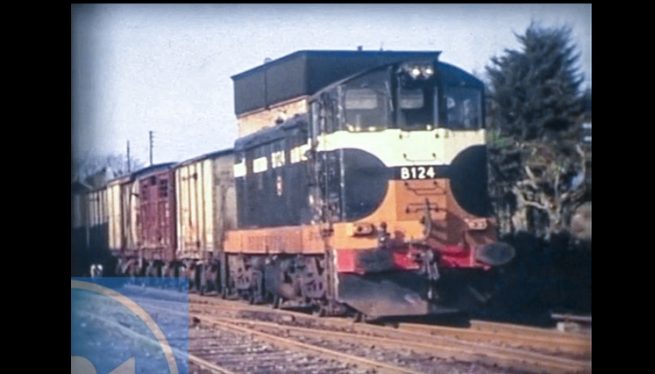 ARCHIVE FILM SHOW (24/03/2022)
The IRRS "Annual Film Show" for 2022 takes place on Thursday evening 24th March @ 19:30, featuring archive films of Irish Railways during the 1960s and 1970s recorded by the late Society members Joe St Leger and Tony Price, presented by Ciarán Cooney, Hon Photographic Archivist.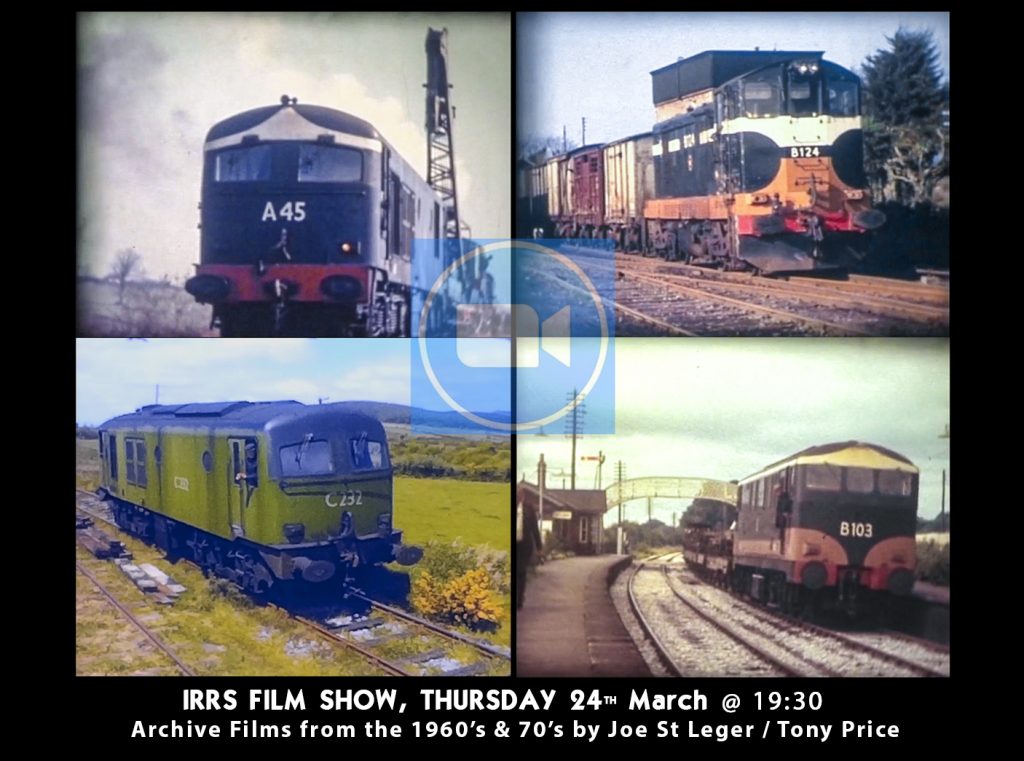 This year's show will feature previously unseen, digitised and restored film clips from Cork to Youghal, featuring passenger, goods and PWD workings, plus lifting operations on the Mallow-Waterford line and developments at Ballinacourty; also includes bonus film from the 'Burma Road' and North Wexford lines.
A link to join the Zoom presentation will be emailed to IRRS members prior to Thursday.
Details of forthcoming IRRS meetings can be found in the spring 2022 programme.
Please follow and like us: