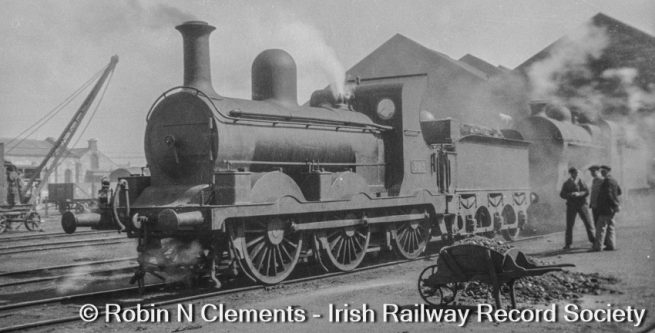 BOB CLEMENTS Photographic Collection [Now Online]
The 'BOB' CLEMENTS Photographic Collection of over 1,600 digitised images covering the years 1924-1965 has been uploaded this weekend to the Society's FLICKR Photo-Archive.
Robin N Clements was one of Ireland's foremost leading experts on steam locomotives, as well as being a qualified engineer and talented photographer, he being one of the earliest practitioners in the Society when he took up photography in 1924. The collection was collated, digitised and edited by Ciarán Cooney, IRRS Hon Photographic Archivist and can be accessed directly here (members must be logged-in). Highlights include:
Comprehensive record of Irish steam locomotives, from small to major companies, notably the Midland Great Western Railway, covering 1924-1965.
Detailed photographs of Victorian & Edwardian-era carriages, showing exterior & interior views.
Wide coverage of 3ft-narrow gauge railways, in the north & south of Ireland, including the Lough Swilly and County Donegal systems.
Seldom documented stations and other rail-infrastructure, including Broadstone, Dublin.
---
IRRS Membership can be obtained online via the Membership Page.
Please follow and like us: