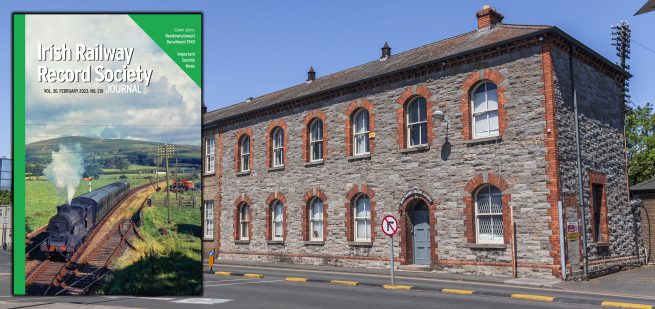 IRRS AGM + Journal 210 (Feb 2023)
IRRS 2023 AGM
The Annual General Meeting of the Society will be held at the Irish Railway Record Society's registered office at Heuston Station, Dublin 8, on Saturday 25 March 2023 at 14:30. Please see AGM documents below:
---
IRRS JOURNAL 210
IRRS Journal 210 (February 2023) has now been printed and dispatched to members: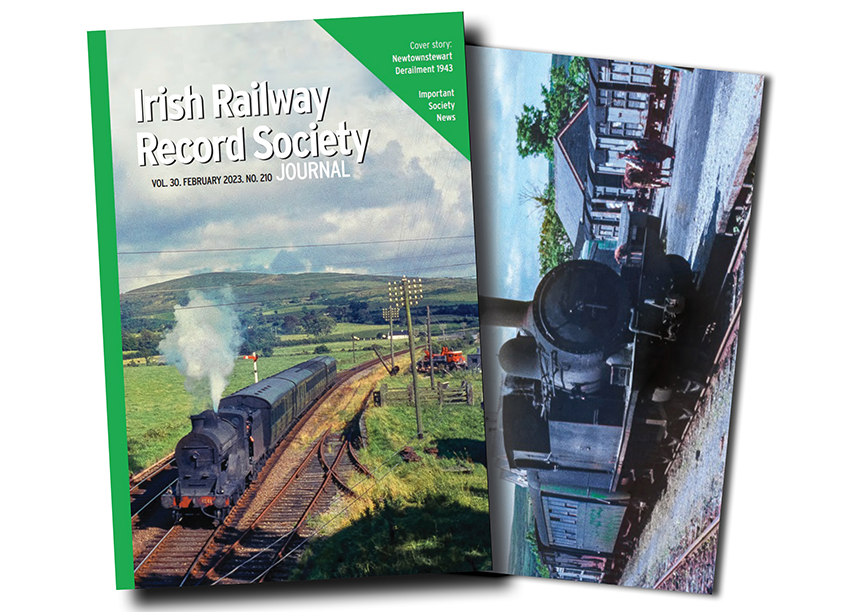 Journal 210 Contents:
Newtownstewart Derailment 1943, Norman E Gamble
Visits to Irish railways in 1954 & 1955, David L. Chatfield
The Railways in the Economy of Salvation Part 2, Tim Moriarty
Society Matters
Publications
Obituaries
A GNR(I) Driver Remembers, Conrad Natzio
Enterprise: Catering and Customs, Stephen Rafferty
Observations and Comments
Irish Railway News
---
IRRS MEMBERSHIP
Members are reminded that their Annual Subscriptions are due. We thank those who have already paid and urge others to attend promptly to this matter. The statutory notice convening the AGM in March appears inside the back cover of Journal 210. Only paid up members can attend and vote at the AGM. The Area Programmes for Dublin, Cork, Manchester and London are on p. 256 of the Journal (please also see Meetings section of the website). To subscribe to the IRRS Journal, please see Membership Page or contact membership@irrs.ie.
---
Irish Railways: Then & Now by Tom Dowling/Ciarán Cooney
A recording of this IRRS presentation (24 November 2022) featuring archive & contemporary photographs of Irish Railways is now available to view on the Society's Youtube Channel:
Please follow and like us: