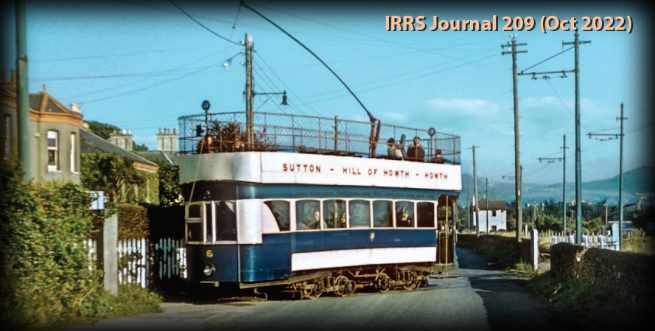 IRRS Journal 209: Trams + Enterprise 75
IRRS Journal No. 209 (October 2022) has now been dispatched to members via email*. This edition includes Part Two of our feature on 75-Years of Dublin/Belfast 'Enterprise' express services, as well as the subjects on railway signalling and telecommunications, both showcasing many illustrations from the Society's archives, as well as the regular News and special features. Full contents below:
Trams and the Irish Railway Record Society
The Enterprise Express (Part Two) 1981-2021, Barry Carse
Distant Points, David Stirling
Connecting a Nation, Deryck Fay
Broadstone Revisited – Again, Richard Maund
Observations and Comments
Publications
Carson's Great Northern Scrapbook
Irish Railway News
Royal Railway Events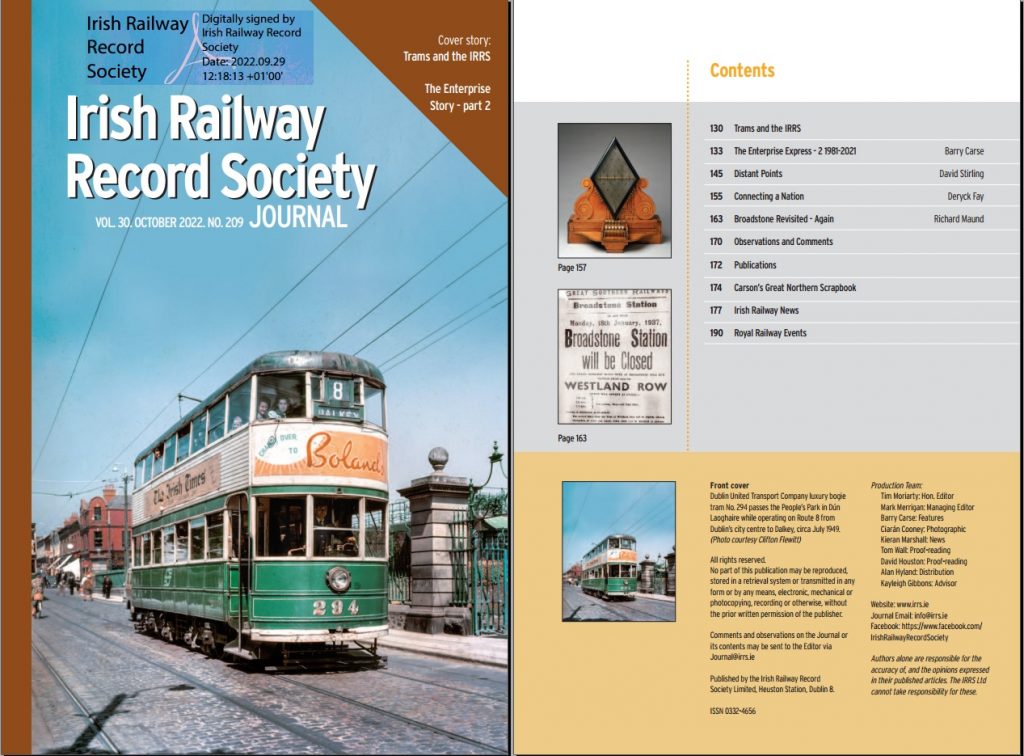 To subscribe to the IRRS Journal, please see Membership Page or contact membership@irrs.ie
*The Society intends in due course to print this issue and to distribute it to our members in the usual way.
---
Please follow and like us: