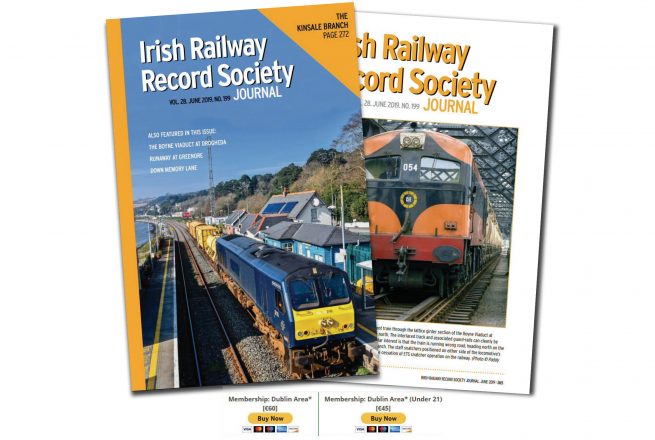 IRRS Journal 199 – Printing this week!
After a protracted delay, IRRS Journal No. 199 (June 2019) has been signed off for printing this week. In addition to the usual News & Archive features, this Journal contains the following:
Down Memory Lane, The Rt Hon the Lord O'Neill
The Kinsale Branch, Stanley C. Jenkins MA
Honours Restored, Tim Moriarty
The Boyne Viaduct at Drogheda, Éamonn Greene
"Runaway Train – Disaster at Greenore", Ernie Shepherd
Irish Railway News
Richard Maunsell Honoured
An opportunity has been taken to overhaul the design and text style of the Journal and we hope subscribers will be pleased with the results. Dispatch to IRRS members is hoped to be completed within the next two weeks. Membership subscriptions can be obtained via the Membership Page.
Please follow and like us: