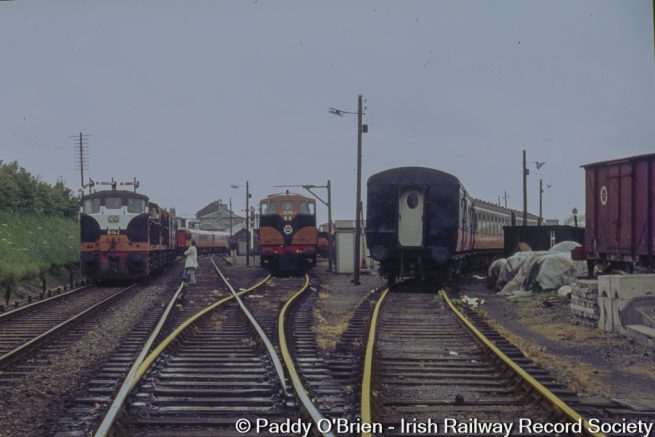 Paddy O'Brien Collection (IRRS Flickr Photo-stream)
The Society's Flickr photo-stream has been augmented with 100+ archive photos for members showing Irish railways during the period 1960-1995, recorded by Paddy O'Brien. Above is one of Paddy's pictures of a busy scene in Tralee with locomotives B162 and a brandnew 074, circa 1978.
Link to the IRRS Photo-archive: https://www.flickr.com/photos/irishrailwayarchive/
To obtain access to the IRRS Flickr site, you must be:
An IRRS Member (see Membership Page).
Have a Flickr account (free).
Send a FlickrMail to the Society's page with your name and Society membership number – you will then be added to the site in due course.
Please follow and like us: