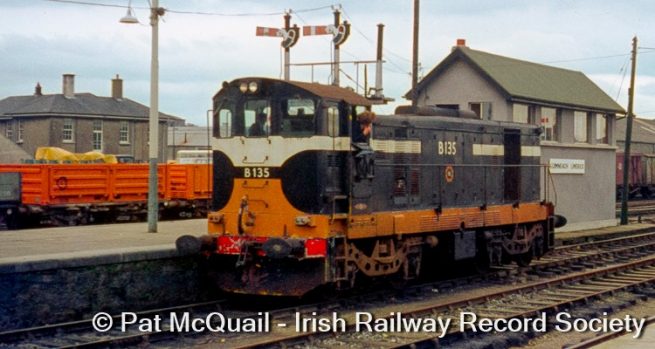 Archive Film Show: CIÉ 1960's-70's (25/03/21)
FILM SHOW:
"CIÉ Modern Traction on Irish Railways from the 1960's to 1970's", presented by Ciarán Cooney.
Debut Film Show featuring the collection of the late Tom Dowling, which has been digitised, restored and edited by IRRS Photo-Archivist Ciarán Cooney. We sample scenes from the ex-GNR terminus at Amiens St, where brand new GM diesels and their Metrovick counterparts are filmed alongside the last steam workings from Belfast, including VS Class 4-4-0 and WT 2-6-4 Class engines. After lineside shots between Dublin and Navan, we move to the GS&WR mainline to feature passenger and goods workings out of Kingsbridge, showcasing a kaleidoscope of liveries from CIÉ green to black and tan, with rare shots of Sulzer locomotives and mainline AEC-railcar sets. We then have a feature-length film on the North Kerry Railway during the 1970's, visiting Castleisland, Fenit and Listowel, complete with lineside and footplate views, with plenty of 'loose-coupled' shunting.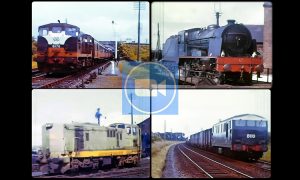 PHOTOGRAPHIC ARCHIVES:
2,000 archive pictures have been added to the IRRS Photo-Archive (Flickr) covering CIÉ/NIR 'modern traction' from 1960's to 1990's, featuring collections of Pat McQuail, James-R-Currie, Seamus Rattigan, Seamus Lattimer and Herbert Sharman. All were collated, digitised and edited by Ciarán Cooney. Members can access the photos by clicking this LINK (please note: members must be logged into Flickr to view the archive collections).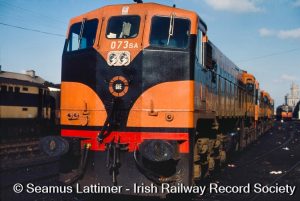 IRRS membership can be obtained online via the Membership Page.
Please follow and like us: